Join The CV & Interview Advisors; international speakers and thought-leaders on all things related to finding a new job and enhancing your career, for an exclusive webinar on how to write a high impact and interview winning CV for the casino industry.
This 60 min webinar will provide high-quality information on creating a CV that will really open doors. Our webinars are aimed at professional and executives and are much more than a boring top 10 tips session – they have been described as "outstanding" and "truly inspirational".
Here's some recent feedback:
"Following the webinar, I have spent that last week re-writing my CV in the format you discussed – then put it online last night. Today, I have received 3 emails from agencies who want to deliver my CV to their clients. Alongside this I have had 2 calls from companies who have invited me in for a chat about vacancies. This is more interest that I have had in the last 3 years combined! Testament to the success of your webinar."
In this fast-paced and engaging webinar you will learn how to:
Transform your personal profile into an attention grabbing elevator pitch

Align your CV with the hot skills in the senior casino market

Use personal branding and marketing principles for maximum impact

Create a CV which will genuinely open doors for top jobs

Transform your CV from a list of bullets points into a powerful business case

Harness the power of case studies to showcase your successes

Search engine optimise your CV for online applications and applicant tracking systems
This is a live webinar with a Q&A session at the end for you to ask any questions.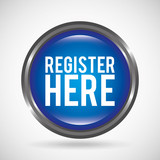 Webinar presenter: Matt Craven
Matt is Managing Director of The CV & Interview Advisors and The Career Enhancement Network and has been in the Personal Branding / Career Enhancement business for many years.
Matt began his career in sales, soon progressing to Sales & Operations Manager before moving into recruitment with Europe's leading specialist recruitment provider. He has recruited into many sectors from junior contract recruitment through to senior executive headhunting and everything in between. Matt's recruitment career culminated in a senior management role, responsible for multiple divisions and large teams across London.
In 2006, Matt took 'the leap' and set up The CV & Interview Advisors. He has become a well-known and well respected thought-leader within the world of Personal Branding and has developed a number of unique frameworks that have resulted in partnerships with leading organisations such as IPSE, CIMA, ACCA, CIPFA, BCS, BECTU and many others. Clients include leading brands such as London Business School and Deloitte who recently described The CV & Interview Advisors as world class providers of personal branding services.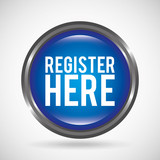 Your webinar on how to write a high impact and interview winning CV/Resume for the casino industry
Mon, Dec 11th, 2017 7:00 PM - 8:00 PM BST
Webinar presenter: Alistair Morris
Alistair's role within The CV & Interview Advisors is to act as their lead CV and LinkedIn profile appraiser - he has reviewed over 20000 CVs for individuals across all sectors to date - and to manage relationships with its wide variety of webinar partners, which include leading chartered institutes, job boards and recruitment businesses. His experience includes: several years in the corporate world, primarily in a variety of sales and operations roles; several years working within the executive search industry, both permanent and contract sectors; and several years working for The CV & Interview Advisors. Alistair is passionate about providing individuals with valuable insight into how their critical Personal Branding tools – primarily their CV and LinkedIn profile - are really used by recruiters and hiring managers.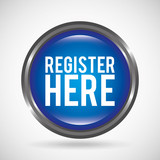 Keep up with us by taking a look at the latest on our blogs pages at -
INTERNATIONAL CASINO JOBS BLOGS AND BLOGGERS
Please note that you may now make your comments on all our blog posts
We invite you to visit other pages at International Casino Jobs and look forward to both Employers and Job Seekers signing up with us by using either your email, facebook or Linkedin accounts.
Please click on any title below to go to the web page -